The 'About Us' FAQ
Q:
Are you licensed, insured and bonded?
A: Yes. 'The Woof Gang' is licensed, bonded and carries liability insurance that includes coverage for your pets, your home, your pet sitter and anyone or anything that your pet might come in to contact with. With 'The Woof Gang', your pet and your personal property are covered in the event of injury or accidental damage.
Q:
Do you have references?
A: Yes. Please
Contact Us!
We will give you the telephone numbers and/or email addresses of some of our current and past customers.
Q:
Why choose 'The Woof Gang' as my Pet Sitter?
A: Among other things ...
*
We offer a 100% satisfaction guarantee!
* We offer a Price Match Guarantee!
* We have EXCELLENT
references!
* We are licensed, bonded and insured.
* We are trained in
animal first aid and CPR
.
* We are
CERTIFIED
through Pet Sitters International.
* We are properly insured by a company specializing in pet sitter's insurance.
* We are
Accredited With The Better Business Bureau!
* We offer a FREE, initial in-home consultation, so you can make sure that 'The Woof Gang' is a good fit for both you and your pet(s).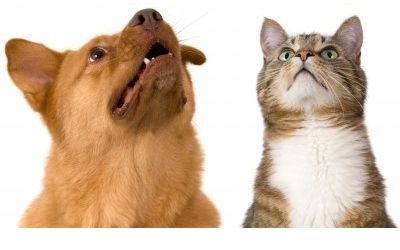 The 'Services' FAQ
Q:
Do I need to meet with you before service begins?
A: Yes, an initial consultation is needed before any service can begin. The consultation will give us time to go over paperwork, tour your home, and discuss any details on pet and home care. This consultation is free and must be done at least 48 hrs prior to the initial service.
Q:
How many times do you visit, and at what time?
A: Most cats and caged pets are fine with just one visit per day. Dogs usually do best with a visit every 6-8 hrs during the day. When deciding how many visits you need for your dog, please think about how many times per day your dog normally goes outside. Our regular visit hours are 8am-8pm.
Q:
How long in advance should I book?
A: Please contact us as soon as you know your travel plans. Many of our clients schedule months in advance. We will try our best to accommodate last minute reservations.
Q:
What types of pets will you care for?
A: Dogs, cats, ferrets, birds, snakes, fish, rabbits, chinchilla, small caged critters, etc! If you have a unusual pet, please contact us. In most cases, we are happy to learn how to care for it.
Q:
Do you provide overnights or full day care?
A: Overnights and full day care are available on a very limited basis. We suggest that clients try 2-4 visits per day, and in most cases this has worked out great.
Q:
My cat/dog/fish/caged pet doesn't really need much care. I usually just leave them an extra big bowl of food and water. Will you come by every 2/3/4 days to change their food and water and check on them?
A: In our professional opinion, leaving any pet alone for two days (or more!), is not only cruel - animals are "social" creatures! - but, irresponsible. Even with our best efforts to provide adequate food, water, etc, anything could happen to your pet while they are unsupervised. At the very least, your pet could become ill or injured, trapped in an area, their water could be spilled, someone could break in ... the negative possibilities are endless! For this reason,
we are not willing to service dog households which request less than (2) visits per day, and we are not willing to service cat and caged pet households which request less than (1) visit per day.
The 'Financials' FAQ
Q:
What if I need to cancel service?
A: Please cancel your service as soon as you know that your schedule has changed! The cancellation fees are as follows for Dog Walking, Pet Sitting and Pet Taxi:
- 8+ Days notice - Full Refund, No charge.
- 2-7 Days notice - 80% refund, 20% Service Charge
- 0-48 Hrs notice - No refund.
- Holiday cancellations - No Refund.
There will be no cancellation charges for 'poop scooping' services, and any canceled service will be credited to the next invoice. That said, if you forget to contact 'The Woof Gang' and we show up for prepaid services then you will be charged for that visit.
Q:
How do I pay for services?
A: 'The Woof Gang' accepts cash, checks, and credit / debit cards via Google Checkout or PayPal.
For dog walking, pet sitting and pet taxi, payment is due on the first day of service.
For poop scooping, 'The Woof Gang' will be happy to bill you weekly, bi-weekly or monthly.
Q:
What is your Holiday Surcharge?
A: There is an extra $5 or $10 per visit charge on the holidays listed below:
- Good Friday / Easter Weekend
- Memorial Day / Weekend
- Independence Day / Weekend
- Labor Day / Weekend
- Thanksgiving Day, Christmas Eve/Day, New Year's Eve/Day
**Pet taxi and poop scoop services are not available on holidays.
Q:
Can I leave a tip for my pet sitter?
A: Tips are always appreciated for excellent service, but, are definitely not required! Please make sure to leave a note attached to the tip specifying that it is, in fact, a tip for services rendered!
The 'Miscellaneous' FAQ
Q:
What if I'm going to be late returning home?
A: Please contact us as soon as you know that your return date / time is going to change! We will usually be able to accomodate extensions of service at the normal vist time, or, will visit as closely as possible to your pet's scheduled time, until your return. We can be reached via telephone (510) 676-8808 or email at email(at)thewoofgang(dot)biz.
Q:
What if my train/bus/flight is delayed and I can't contact you to let you know?
A: During our initial consultation, all clients agree to contact 'The Woof Gang' immediately upon their return home. This notifies us that your pets are again safely under your care.
If we do not hear from you within 2 hours of your scheduled return time, we will assume that you have been delayed, and will continue to provide care for your pets until you contact us and stop our visits.
You will be billed for all extensions of service at the normal, agreed-upon rate.